XP Pro Security Settings For XP Home
By Eric Vaughan
There is a misconception that you can't set advanced permissions in XP Home. There are actually 3 ways you can do it. Before we go on, one note of caution. IF YOU DON'T KNOW WHAT YOU ARE DOING LEAVE PERMISSIONS ALONE! I have seen more than one person lock themselves out of their computers, folders, and files.* You must be using NTFS for permissions to work.
1. The Best Method*
Go to START > RUN > type SHRPUBW. You get the following menu: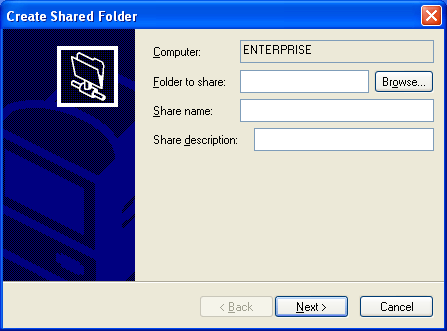 Enter name of or Browse to a folder. Name the share. Description is optional. Click Next.
You get the following screen: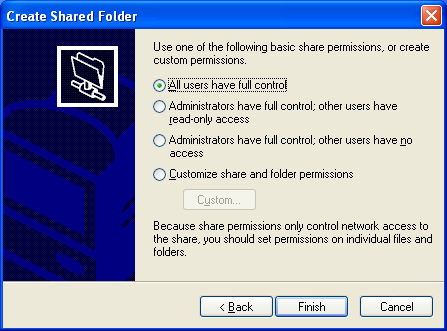 If the first three options are of use to you, select one and click finish. If not click the CUSTOMIZE SHARE AND FOLDER PERMISSIONS option. The following screen will come up: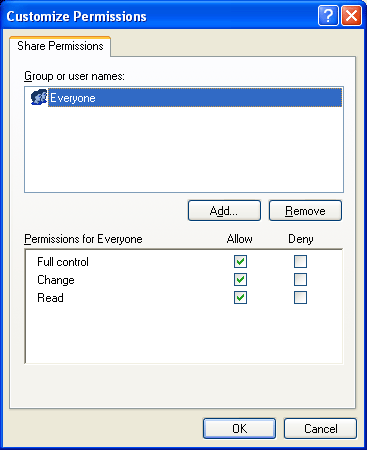 Select the Group or User name and edit the Permissions. Click OK. This screen will close. Click finish on the previous screen.
* Heed my warnings. I am not responsible if you mess things up.