I've finally had it with my Rosewill Blackhawk-Ultra case (my Amazon review). Looking for a new one. Suggestions/input wanted.
Kinda have green in mind, don't know why.
Full or mid-tower. Absolute ceiling of $200 but would prefer cheaper.
Saw this on Amazon. Not the cats's meow or anything but it might work:
Apevia X-SNIPER2-GN ATX Mid Tower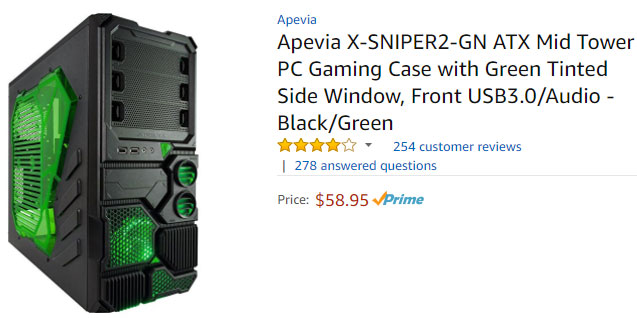 Might even consider going retro. Always liked they look of the old Alienware cases but they are commanding high prices on Craigslist.