Tweaking Windows 10 has been updated for AnniUpdate.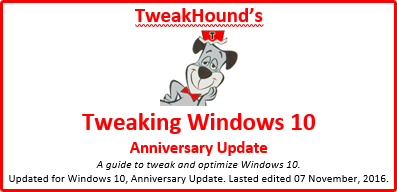 If you've purchased the guide previously and want a free update the contact me by forwarding your email from me or PayPal back to me.
I would greatly appreciate it if you would spread the word via email, social media, forum posts, news to other websites, etc.