An interesting blog post was brought to me attention by a reader. Many Geeks will recognize the blogger, Scott Hanselman:
The real and complete story – Does Windows defragment your SSD? (be cure to check out the comments too)
The gist of this post is to tell us we've all been wrong and Windows 8.1 does in fact defrag SSD's.
However, we need to dig a little deeper.
First let's take this quote, "Storage Optimizer will defrag an SSD once a month if volume snapshots are enabled."
That means System Restore (and File History).
System Restore is one of the very first things I disable, opting instead for system images via Acronis True Image.
As a result I've never seen Windows 8.1 defrag an SSD.
So, if you've disabled System Restore then your SSD is not subjected to defrag. Defrag / Optimize will still just manually run the trim command. Windows calls this retrim since trim is supposed to be done on the fly.
If you have System Restore (or File History) enabled then your SSD will be defragged monthly via Automatic Maintenance.
You can disable Automatic Maintenance in Task Scheduler but I do not recommend it.
To check if your SSD has been defragged:
Open Event Viewer > Windows Logs > Applications > order the list by Event ID and look for Event ID 258 entries.
To test this I enabled System Restore > Jumped by date ahead more than a month > ran Automatic Maintenance: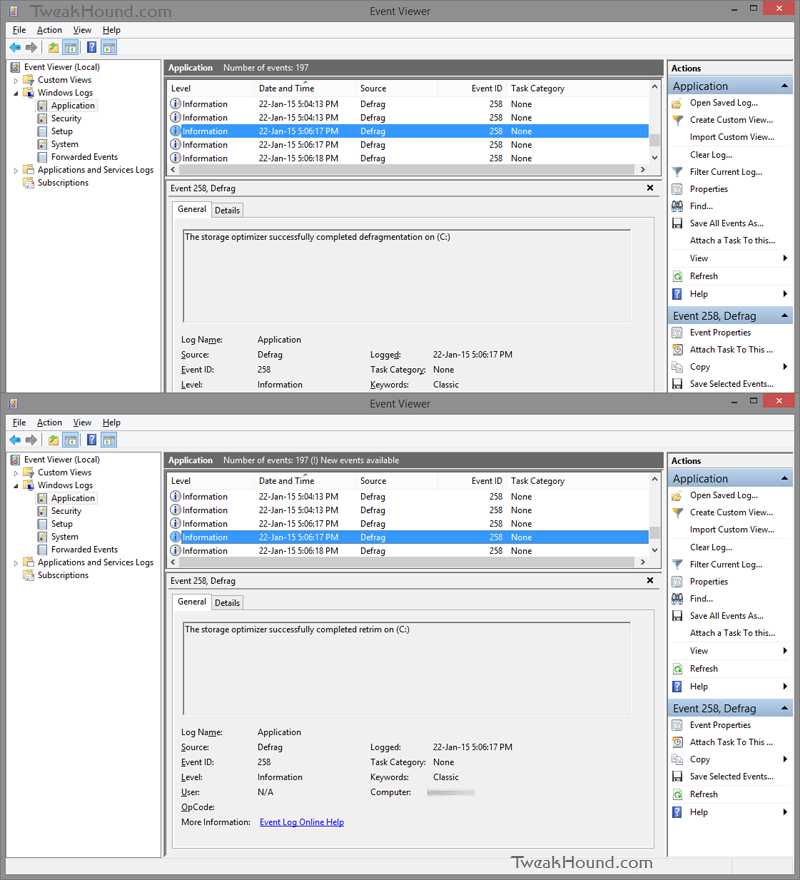 Another way of looking at this situation is that System Restore fubars your file system so much that Microsoft feels SSD's using it need defragging.
(Reason #4,867 not to use it?!)
It's sad that so much confusion exists.
Microsoft could clear it up by actually posting some fracking official documentation but nooooooooo.

-END-